About Norint Sp. z o.o.
NORINT Sp. z o. o. We are an employment agency that specializes in recruiting employees of the construction, automotive, and medical industries for legal work in Norway. We provide employment based on an employment contract that guarantees the necessary health and accident insurance as well as retirement benefits. We assist in every stage of recruitment.
VALUES Norint
Our company operates and develops business on the foundation of 4 values:
1. People (candidates, partners, and employees).
2. Credibility.
3. Professionalism.
4. Engagement.
NORINT as a company is made up of people who work for people. By mediating between an engaged and willing job applicant and a Norwegian employer, we understand the needs of both parties, making every effort to build cooperation and employment. We are responsible, open, and communicative in our daily work. Our international team, although small, communicates in three languages ​​on a daily basis: Polish, English, and Norwegian.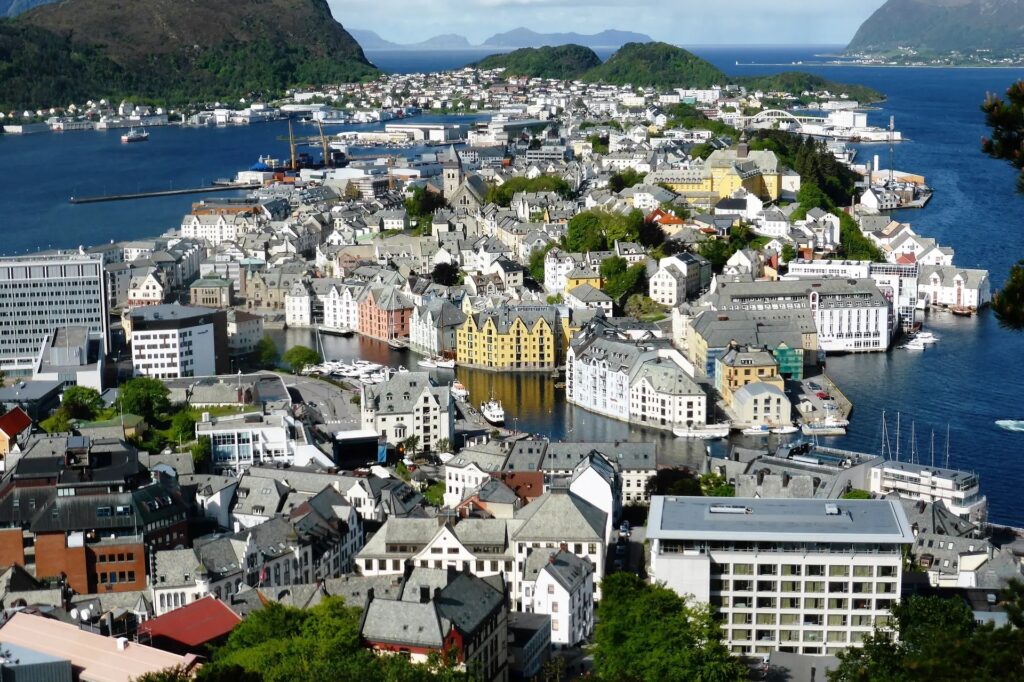 MISSION Norint
The Norint mission sets long-term goals for those we serve: our clients, our partners, and our employees who are the heart of the company.
Due to our experience, knowledge, and openness to cooperation, we successfully carry out the entire recruitment process of candidates, offering job seekers the best possible working conditions (offered by clients / Norwegian employers) available on the market and engaging in clear conditions.
We respect the time and needs of our Clients. Through close cooperation and a quick recruitment process, we find the best job candidates available on the labor market.
VISION Norint
Our vision is to be a Polish leader in the area of ​​employment mediation on the labor market in Scandinavia and Western Europe. Every day, working as an international team, we understand the needs of candidates seeking employment and our clients, we flexibly responding to the changing market needs.

The administrator of Personal Data (hereinafter the Administrator) is Norint Sp. z o. o., with headquarters Mizerna 16, 34-440 Kluszkowce, tax identification number NIP: 7352871737
For what purpose we process personal data:
To take action before the conclusion of the contract and to conclude and implement the contract,
For information and marketing purposes only on the basis of consent in accordance with the content of the consent given.
To protect against external and internal threats (increasing employee safety and technological security)
To hire employees and conduct recruitment processes
How long do we process personal data:
Depending on the purpose of processing, personal data will be stored
For the duration of the contract and after its termination in order to fulfill the legal obligation incumbent on the Administrator,
For a period consistent with applicable law
And in the case of legally justified purposes of the Administrator, including sales and direct marketing, until the data subject withdraws his consent.
Who we entrust and share personal data with:
The personal data of the Employment Agency clients obtained may be made available to employers, companies providing transport services in the case of booking air and rail tickets, etc., postal operators, courier companies, entities providing Norint Sp. z o. o. consulting services, law enforcement agencies.
We can entrust personal data for processing on our behalf to entities providing support services to us, e.g. hosted websites, sending a newsletter, providing accounting services, legal services, and service support for our IT systems.
Rights for the person whose data we process:
An individual has the right to access their personal data and the right to rectify, delete, limit processing, the right to transfer data, the right to object, the right to withdraw consent at any time.
A natural person has the right to lodge a complaint with the Office for Personal Data Protection, if he considers that the processing of his personal data violates the provisions of Regulation (EU) 2016/679 of the European Parliament and of the Council of 27 April 2016 on the protection of natural persons in relation to processing personal data and on the free movement of such data and repealing Directive 95/46 / EC (General Data Protection Regulation) (Official Journal EU L 119 of 4 May 2016).